Posted by luke on Aug 19th 2021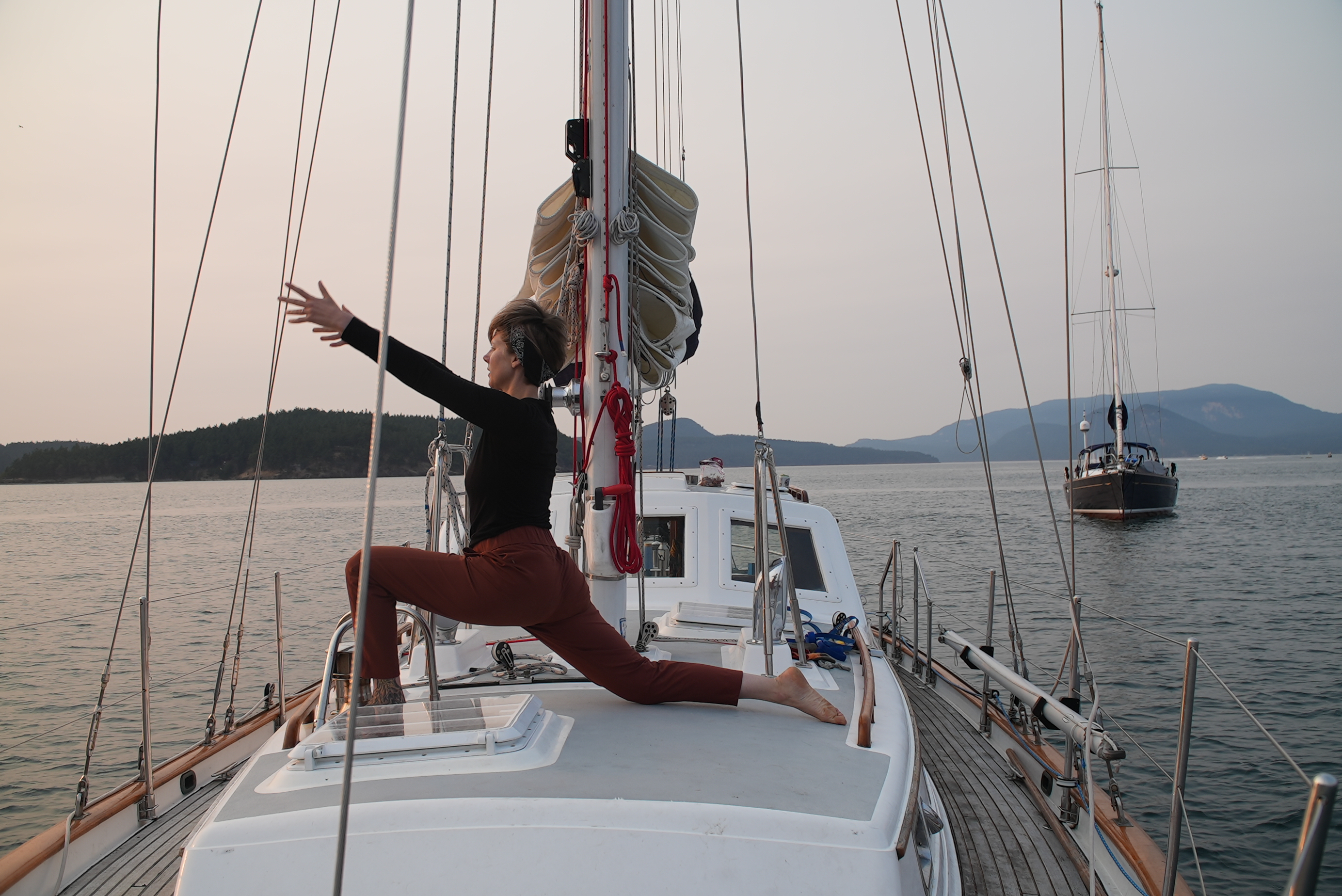 Last weekend, my wife Megan and I were treated to a weekend on the water with the lovely folks from Higher Above (check 'em out, they make great hip packs!). We spent two nights aboard their 40ft cutter rigged sloop, S/V Trust. I've been wanting to reconnect with big(ger) boat sailing and the potential to live aboard one again, and this trip was a perfect opportunity to show Megan a bit of what that life would be like. We've lived in our tiny house for about a year and a half now (another blog post on that soon), so the idea of living aboard a 40ft boat isn't tooooooo crazy to think about.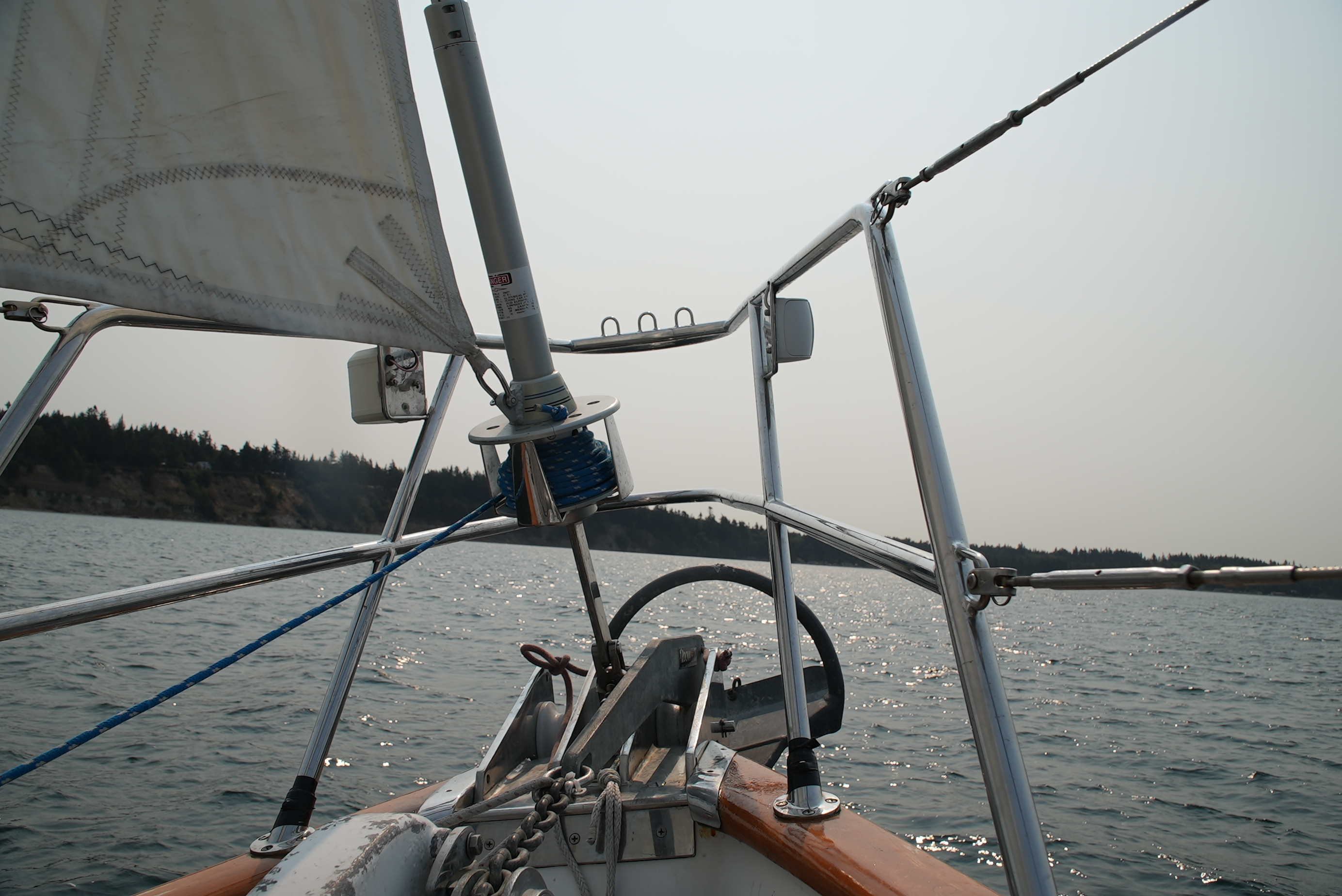 The area encompassing the San Juan islands is one of the most beautiful places I've ever seen - maybe a good reason to move the Truce shop to Bellingham! We tacked our way around ferries and narrow passes to reach lovely anchorages, took in the views, I dove off the pilot house into the cold water to cool off. I should have brought my wetsuit and mask to scrub the bottom a bit. We cooked dinner for our gracious hosts in the galley and ate our meals with incredible views all around, bobbing on passing boats' wakes. Sleeping on a sailboat is one of my favorite things in life.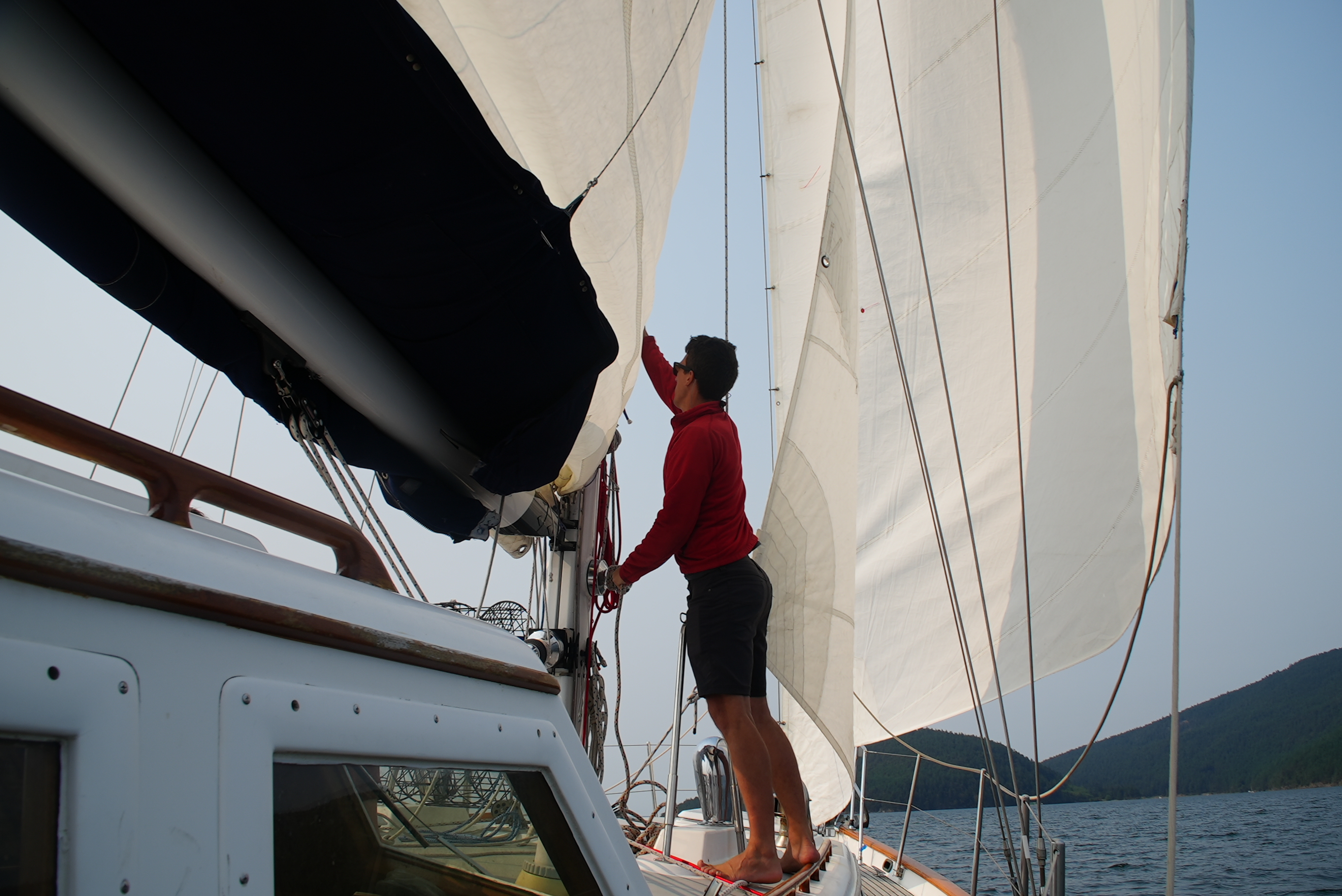 I started sailing at 18 - having read the Patrick O'Brian series and fallen in love with the nautical world, I took classes and started crewing as a foredeck, racing Cal 20's. In college, I raced dinghies (poorly) and found my first real job repairing sails at the local North Sails loft. They taught me how to sew, make boat covers, repair spinnakers, and once even make a sail from scratch. When my grandma died, her inheritance was just enough for me to do a 3-month Sea~mester program, living on an 89' schooner with other college kids and leaning how to SCUBA dive. During this time of my life, I always wanted to live on a boat and sail the world, finding nature and amazing places to surf, a-la Captain Liz Clark. Read her book 'Swell' to get a sense of the highs and lows of such a life, she doesn't sugar coat it.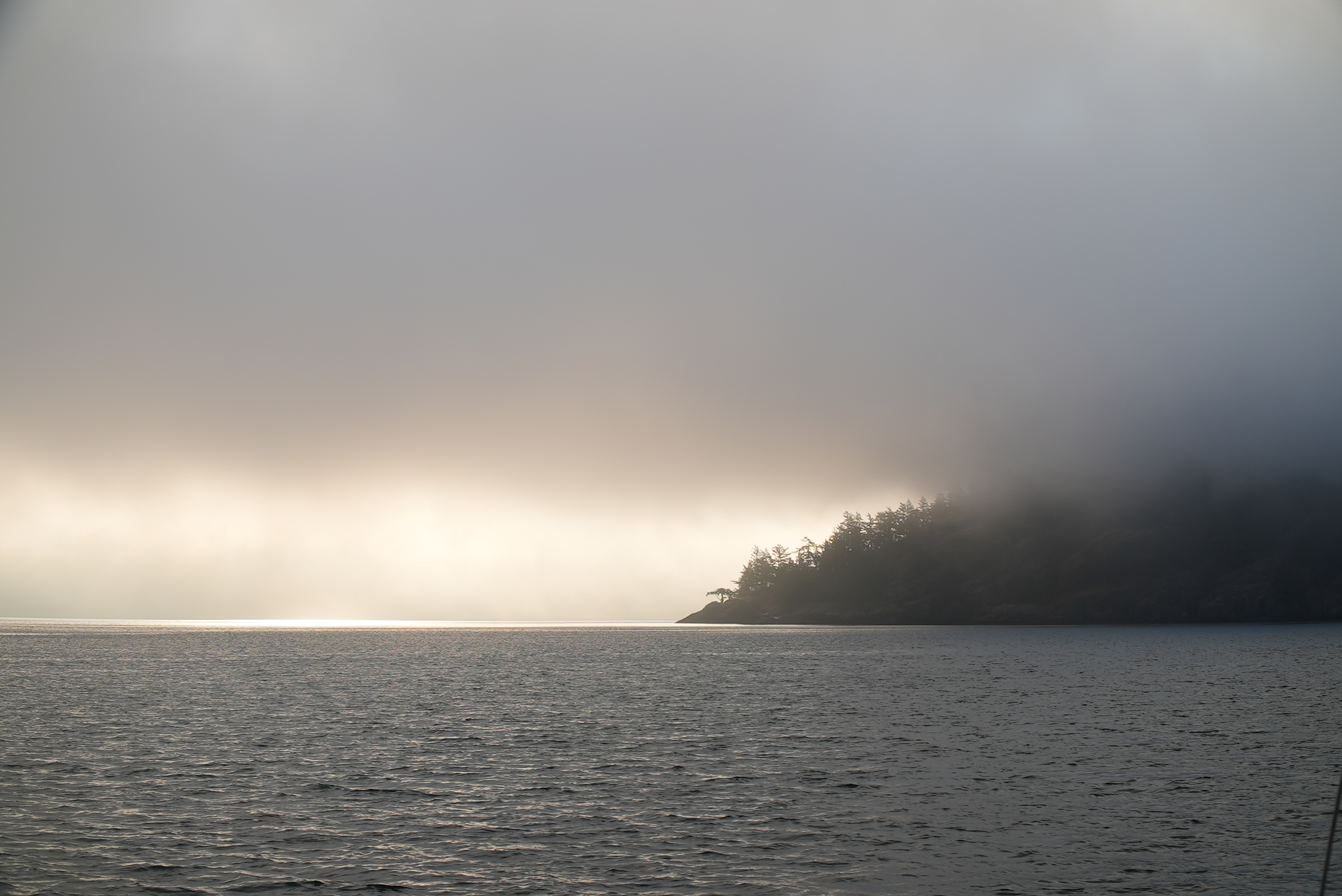 We chatted with other cruisers in the area, always keen to hear their perspective and travel stories. Some folks retire to cruise their boats around, some only get out on the weekends, some live aboard full time and rarely come into port. Some prepare for long passages that they never end up taking. In our search for living simple, sustainable lives, Megan and I keep looking for the best way to have a small, affordable footprint (making bags in the US isn't exactly a get-rich-quick scheme) while having the space to run businesses and take the breaks needed for good mental health. The long term plan is to move Truce to Bellingham, where the sailing is much better - not to mention Mt. Baker.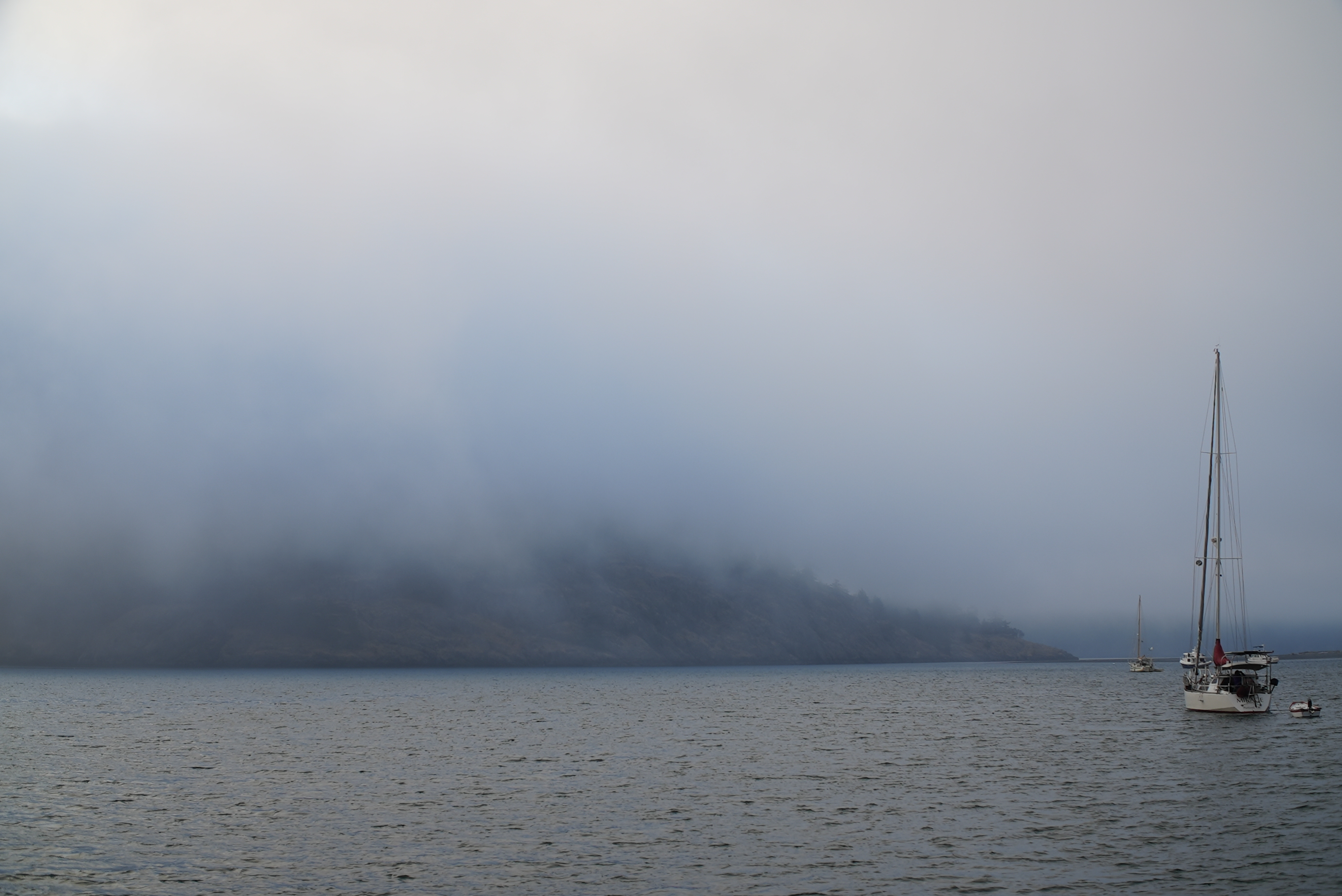 Being aboard Trust for a weekend reminded me of how much I love life aboard, how everything can slow down and we can be more aware of nature around us. Don't get me wrong, I know it can be cramped, uncomfortable and trying - not to mention the money and time involved in sailboat maintenance - but with the right crew headed to the right places, it can be something truly special.